Generally, winds are mostly mild to moderate westerly or northwesterly in the winter and northerly or northwesterly in the summer. Very strong winds in the city of Larnaka are rare.
Most rainfalls occur during the period from November to March. In spring and autumn rain is mostly sporadic and local.
The total average rainfall during the months of December, January and February, corresponds to about 60% of the total annual rainfall. The total average rainfall for the whole month of November is 25,4 mm.
Snowfall is rare in the plains; the first snowfall begins usually in mid-December and the last occurs around the middle of April.
Cyprus owes its nice climate, even during the month of December, to the Mediterranean Sea. Weather conditions are usually mild with the average sunshine varying around 5.5 hours per day.
Meteorological 3-year data
Average Temperature
18.7°C
Average maximum temperature
24.5°C
Average Minimum Temperature
13.5°C
Average Humidity – 08:00
60,66%
Average Humidity – 13:00
45,69%
Total rainfall days
0.2 days
Average Wind Volume
6 Beaufort
The weather on 19th November is expected to be ideal for running, as we take into consideration the weather conditions from this November and from the previous four years.
In detail:
3 until 8/11/2017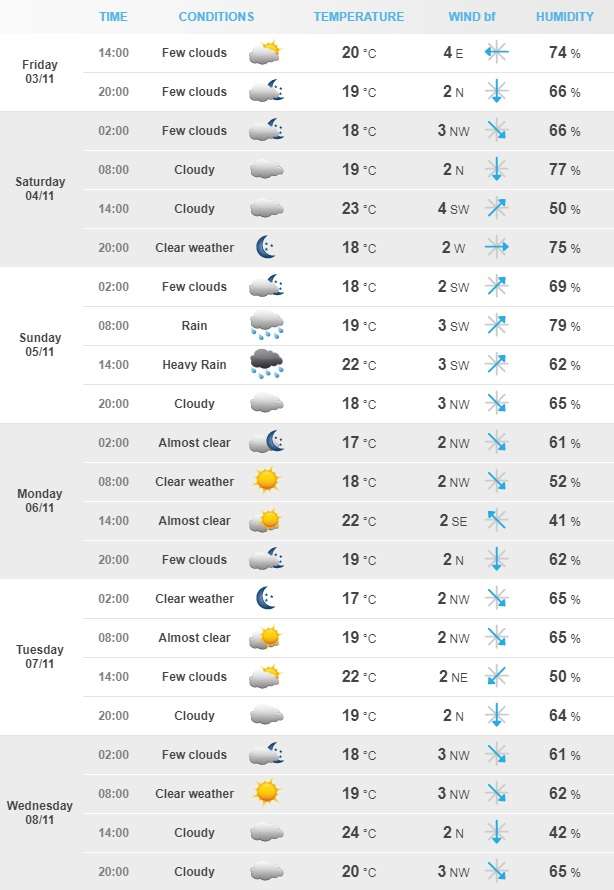 19/11/2013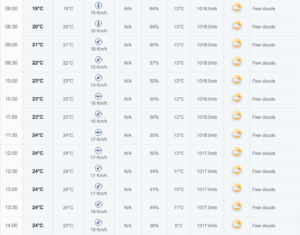 19/11/2014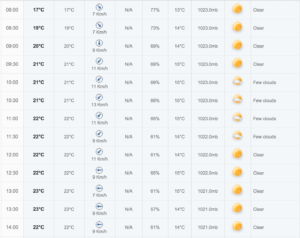 19/11/2015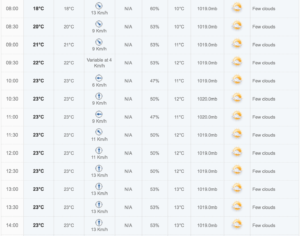 19/11/2016